The Blade Itself by Joe Abercrombie.
Never before have I enjoyed a book so much that failed to have even a semblance of a plot. Well developed characters, lush and rich world building, politics, history, even a little romance. But plot? Nope.
It's baffling.
What does our main character Logan want? Our brute with a fine mind from the North, who turns into the Hulk when the bloodlust takes him? He… uh… well, he's just following another guy around cause… uh… well.
Basically he's just living life.
What does our main character Jezal want? That handsome devil, the spoiled nobility with natural athletic abilities? He wants… to be an important man in government one day. Vaguely. And maybe to win a tournament to be further admired. I guess.  He's just avoiding difficulties, flirting a bit, fencing, looking down on people.
You know… living life.
What does our main character Glokta want? Our torturer, our cripple, our grumpy guss who lives in pain? Nothing. He doesn't want shit. He's just… passing the time.
Living life.
And there we have it. The three main characters. Just living life. Just existing.
Listen, living life is fine and dandy. We're all just living life, aren't we? But no one is gonna write a freaking book about me if that's all I'm doing.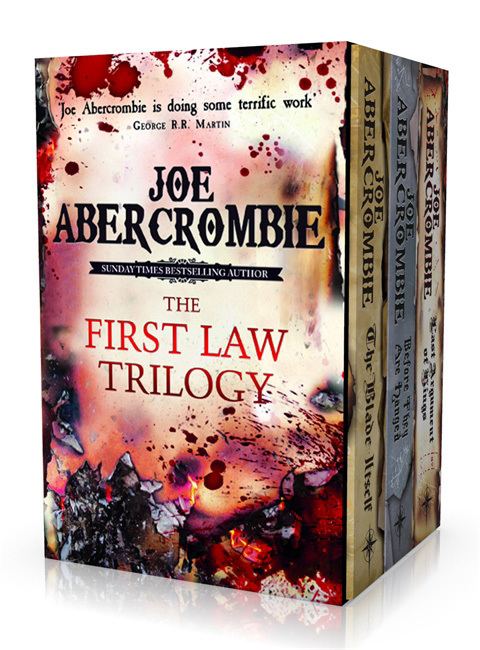 There are other characters – who actually have some more pressing ambitions and motivations. Politics. An ancient war or a new one. Vengeance. Things that could be a plot – if they were driving the story. I guess the Magi is driving and everyone else is just in the car at this point, no idea why they're along for the ride, where they are going, or why it's important. And that's how the book ends!
So basically The Blade Itself is a very long character introduction. I know all the characters very well indeed. I just don't know what they want. Or what the plot is. I kind of care a bit about all of them, so when a plot is introduced at some point… odds are I will care about it. But will our characters care about it? Or are they just going to be dragged around for the rest of the trilogy, only invested in the events because they're being forced into the car? What does it mean to them?
If some big evil is brewing that might possibly wipe out their hometowns or life as they know it… I should feel that it would matter to these folks. I'm not sure it would. These three main characters are all the types who would probably have a long sit down and consider the merits of the Eye of Sauron.
It's exasperating. Because it really is a fun book. The characters are fun, the dialogue is fun, the world is interesting. It just… doesn't have a plot.
Whatever.
Will I read the next book? Probably. But I'll probably read something else first… and the more books I put between myself and this book, the more unlikely it is I will return to the story. So… who knows.
RATING: 4 out of 5. Even without a plot, I still liked it.